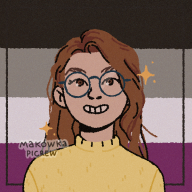 New VPL Member
VPL Member
Hey, people!
I'm Raichurules, but you can just call me Rai or Raichu if you want. I didn't realize VPL had come back around but caught sight of it while on a Google search for something else.

I haven't been very active in the petsite community for a while, and people might not recognize me from my early days (Powerpets, Verpets, ChibiPaws) since I was very anti-social back then. BUT my old MisticPets users probably remember me. I blossomed on Mistic and was eventually made a Moderator in... gosh 2017 I think. Just before things went downhill. The routine of it all helped me through a lot of big life transitions, and I very much still miss the community there. Even if I was and still am very socially awkward. Made it work anyway!!

I haven't really looked into joining a new petsite since, but I've got more time on my hands now. Who knows? My own petsite development is on hold for the foreseeable future anyway...