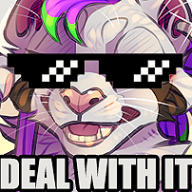 Growing VPL Member
VPL Member
Hey all, I happened to type Misticpets.com into my browser today just for the hell of it, and to my immense surprise, the site loaded?? As far as I was aware, the site was dead. Offline for over a year, no contact with the owner Zara, and all the staff and users left. I see a post on
[this previous thread about Misticpets]
from March 2022 noting the site was live again, and there's a news update on the site itself from December 2021, so it looks like it's been back up for at least 6 months.
I guess there has been a
[Misticpets Discord]
- maybe everyone banded together to get the site back up? I would love to know some more details about what's going on here.