This brand new Pixpet can now be found on hoards! Gonk is based on a Bearded Dragon and the result Pixpet of the recent Patreon Poll. Thanks to all patrons for voting!
Gonks live in the desert regions of the Pixpet Realm and are
pretty chill
. They are relatively rare and can only be found by two colors.
Gonks also have a B-Variant that will only be obtainable in the Pixpet Adventure once it is online! Until then, it does not count towards the Pixdex of course.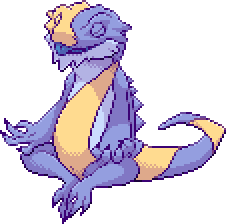 As usually, new Pixpets are added before the Legendaries in the Pixdex, making their index numbers shift by one. The game features now 55individual species!
Happy Gonk Hoarding
Komodo
Source:
Pixpet.net
What are your thoughts on pixpet's new pet(gonk)?