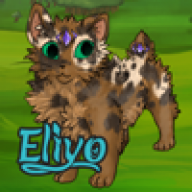 Growing VPL Member
VPL Member
Update: Job has been completed. Thank you.
I'm looking for an item artist that can create about a dozen wooden statues that look like our animal creatures for Eliyo.
Something like this is the idea. And I would be interested in getting a stone re-textured version of them all as well.
Some actual items from Eliyo that these items should align with.
I also need a couple wooden toys.
Recreation of the old fashion dog wood but using a floppy eared Zorvic.
Pile of wooden blocks, Eliyo themed instead of letters
Spinning top painted like the old fashion tops
Block pieces shapes a painted with plain colors
If interested you can contact me on here or by email (
chaiimstudios@gmail.com
). Thanks!
Last edited: